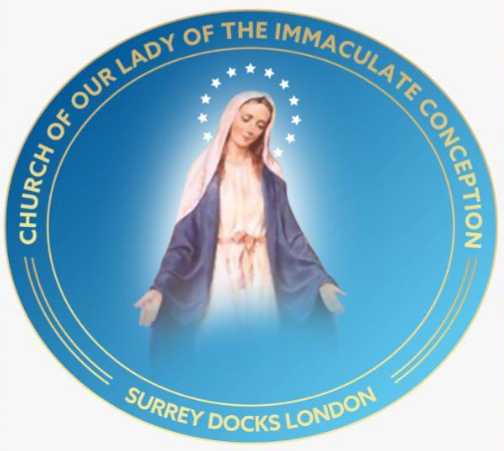 We are grateful for the messages of support we have received and the kindness of donations. We appreciate that many people are facing financial uncertainties but despite that we are still receiving enquiries from parishioners and friends wanting to support our church during this time when we have Sunday collections only with limited people.
If you would like to support us at this difficult time, there are several ways in which you can do it:
1) Just Giving
We have a JustGiving page Online donations: https://www.justgiving.com/fundraising/our-lady-of-the-immaculate-conception-SE16-6SJ whereby you will be able to make
donations online. There are 25 supporters & so far we have raised £1,606. When making your donation, please state on the page that you would like your donation to go to the Parish, as follows: My donation is for "RCAS Our lady of the immaculate conception church Surrey Docks ".
This will ensure your donation goes to our parish.
2) Standing Order
For more regular donations you can set up a standing order whereby the money is transferred from your bank account to that of that Our lady of the immaculate conception church Surrey Docks on a weekly or monthly basis. If you contact us, we can send the necessary details to assist.
3) Gift Aid Envelopes
Those of you who use the gift aid envelopes on a weekly basis do not now have envelopes for the new tax year (they are in lock down in the parish). In this situation please retain the cash you would usually give and put it in an envelope with your gift aid number on the front. You can bring this to the church.
4) One-off transfers
You can make to our parish bank account from your own bank account or you can send us a cheque made out to "RCAS Our lady of the immaculate conception church Surrey Docks".
5) Mass intentions
You can book intentions by email, phone or by post. If you make your donation by Bank transfer, please put 'Mass' reference.If you have any questions or would like our bank details, please contact Fr. Azad:
The Church of Our Lady of the Immaculate Conception, Surrey Docks, London.
2, ST. Elmo's Road, SE16 6SJ
Surrey Docks, London.
Rev. Fr. Mushtaq Azad
[email protected]
02072319297