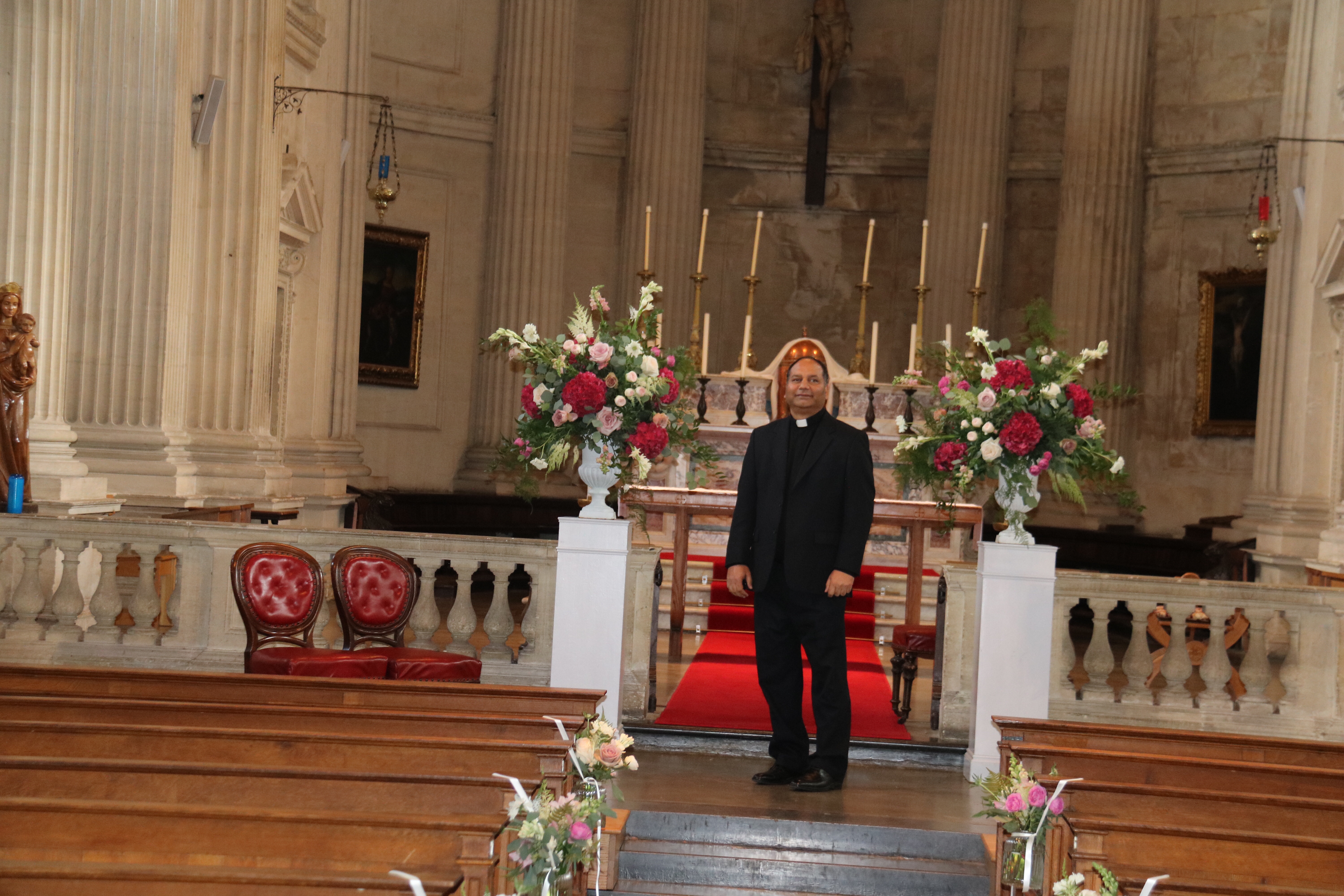 PRIEST
Fr. Mushtaq Azad
Phone: +44 (0)207 231 9297
Email: [email protected]
OFFICE HOURS
Mon & Tues:    10.30am – 11.00am
Thurs:                         6pm – 7pm
Wednesday:              Office closed
Please make sure you make arrangements to meet with Fr Azad beforehand.
GETTING TO THE CHURCH
Underground :Take the tube to Canada Water (Jubilee Line) and walk towards the Decathlon, then continue on the Canada street bring you out at Archangel Street.
Overground Rail : Take a train to Surrey Quays, Rotherhithe and Canada Water :
Then follow the Surrey Quays Road , leading to Canada Street or to Needleman Street,
which bring you either to Alfred slater school or from Canada Water tube station to Albert Ross and you come out near the Alfred Salter School and on to archangel Street .
Bus : 1 Tottenham court Road To Canada Water , 47 from London Bridge to Canada Water , 381 Peckham to Canada water, 199 Lewisham to Canada Water,
There is also C10, P12, and 225 …..
Car:there are two ways to reach us Timber Pond Road coming from Alfred salter Road , you carry on straight from Beacon College and you could turn to fisherman Road and will bring you St Elmos Road . You will find the Catholic school's building and our church .
The other possibility is coming from the Rotherhithe Jamaica Road to Surrey quays Road. You pass through Decathlon and take turn Needlman Street that take to Pullman street and then archangels street and you will see the church building.
ADDRESS
2 St. Elmos Road
Surrey Docks
London, SE16 6SJ
UK